The mission of the Natural Areas Association is to advance the preservation of natural diversity. The Association works to inform, unite, and support persons engaged in identifying, protecting, managing, and studying natural areas and biological diversity.

To enhance communication among various state natural areas programs, a group of individuals, primarily from the Midwest, formed the Natural Areas Association in 1978 as a not-for-profit organization. All persons concerned with the identification, evaluation, management, protection, and study of natural areas and other elements of natural diversity were encouraged to join. Today, members include professional and volunteer researchers, natural area managers, naturalists, conservationists working for both public agencies and private organizations, university faculty, and other interested individuals. The Association is governed by a fifteen-member Board of Directors elected by the members.

The Natural Areas Association does not own or manage any natural areas, nor does it promote a particular approach to natural area protection. Rather, it provides support and information services to persons concerned with the protection and long-term stewardship of natural areas.
What Does the Natural Areas Association Provide?
As a forum for those committed to the concept of natural area preservation, the Natural Areas Association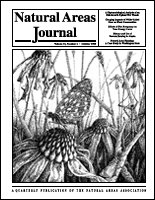 publishes the quarterly Natural Areas Journal. The Journal includes articles on current research and stewardship activities, rare species monitoring and management, land preservation techniques, natural area legislation, and theoretical approaches to natural areas work. Also published in the Journal are editorials, letters to the editor, notices of conferences and workshops, progress reports discussing state natural area activities, and book reviews.
Your Invitation to Join
By joining the Natural Areas Association you can stay abreast of the research, issues, ideas, and opportunities that are shaping the natural areas movement. Your participation is welcomed and needed. Through your membership, you will enable the Association to advance its important work.

Annual Membership Dues


Individual $30
Agency or Institution $125
Corporate $250
Student $15
Retired $20
Library subscription $75
Individual life membership $500


Membership in the Association includes a subscription to the quarterly Natural Areas Journal.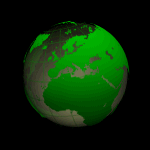 Now you can sign up online!
Or Mail To Natural Areas Association
P.O. Box 1504
Bend, OR 97709
(541) 317-0199
e-mail:naa@natareas.org